Happy First day of Summer!
In celebration of summer, I hope to get a little pool time in this weekend. My pool doesn't look like this... but that's ok :)
The cleanse may be over but the healthy eating continues. Love, love, love watermelon in the summer!
And while I just found out you are supposed to wear Lilly on the first day of summer(!) I actually have none.. so might have to change that today.... they are, after all, giving a free clutch and keychain with purchase :) I love nautical (as you know) AND a freebie!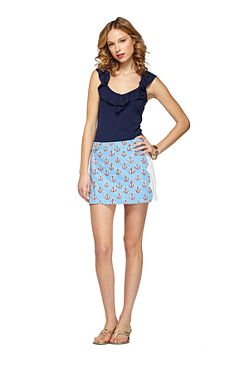 BRIGHT nail polish?! Yes, please....
I picked up these cute bangles at Fab'rik when they first opened. Mine are mint green, white and peach (match a dress I bought).
Have a Lovely Weekend!